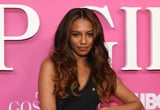 When Savannah Lee Smith first moved to New York in 2018 as a college freshman, she didn't expect she would eventually end up playing one of the most influential on-screen teens of the Upper East Side in the HBO Max reboot of Gossip Girl. But, here we are.
Unlike her character Monet de Haan, Smith is a minimalist through and through when it comes to her personal beauty routine. While Monet rules the school, sparing no expense when it comes to her lavish lifestyle, Smith religiously follows a simple, four-step skin-care routine that's stacked with affordable products you can find at the drugstore - she is a college student, after all.
"I want to be that girl that has all the pretty skin-care products and a 10 step skin-care routine, but I just can't bring myself to do it," Smith told POPSUGAR. "In my day-to-day, especially in the summer, I like to keep it more natural."
Ahead, Smith shares how her perception of beauty changed when she moved to New York City, her newly found passion for skin care (and the fitting partnership with Humphreys Witch Hazel that came out of it), and the must-have products she keeps on hand at all times on set.